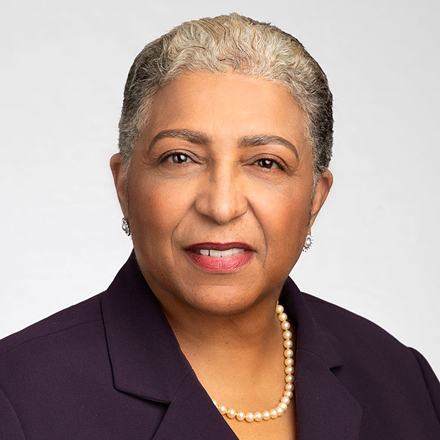 Jana M. Wesley, is Managing Director and Head of Project Finance at Loop Capital Markets.
Ms. Wesley manages the Firm's Project Finance and Property Assessed Clean Energy "PACE" Division. She is also a Managing Director of the Loop-Counterpointe joint venture that manages the City of Chicago PACE Program. She has over 30-years of experience in public finance as an investment banker, executive director of a state authority and financial advisor and was one of the first investment bankers hired at the inception of Loop Capital Markets.
Ms. Wesley has been a senior banker or advisor on over $31.5 billion financings. Prior to rejoining Loop Capital, Ms. Wesley served as an independent financial advisor, a senior banker with Bank of America Securities and Executive Director of the California Health Facilities Finance Authority.
Ms. Wesley earned her B.A. from George Williams College and MBA from Columbia University of New York. She holds 52, 53, and 63 licenses.