Loop Capital is proud to celebrate Black History Month. This month, we recognize the accomplishments of Black individuals who have paved the way for those following in their footsteps.
When University of Chicago alum Carter G. Woodson founded Negro History Week (NHW) in 1926, now the inspiration for Black History Month, he saw it as a way to provide a space and resources to critically educate students about their history. Today, when Black and Brown men and women enter the workforce, the playing field is anything but level. That is why 23 out of Loop Capital's 24-year existence, the firm has offered an internship program, which by and large, gives Black and Brown students a chance to immerse themselves in an environment centered around the global economy.
Jim Reynolds, Jr., Chairman & CEO of Loop Capital, believes this work doesn't stop at Loop Capital. Rather, it extends to and includes the time and resources corporate America puts forth to help bridge the gap and support the continuation and expansion of educating communities and providing opportunities.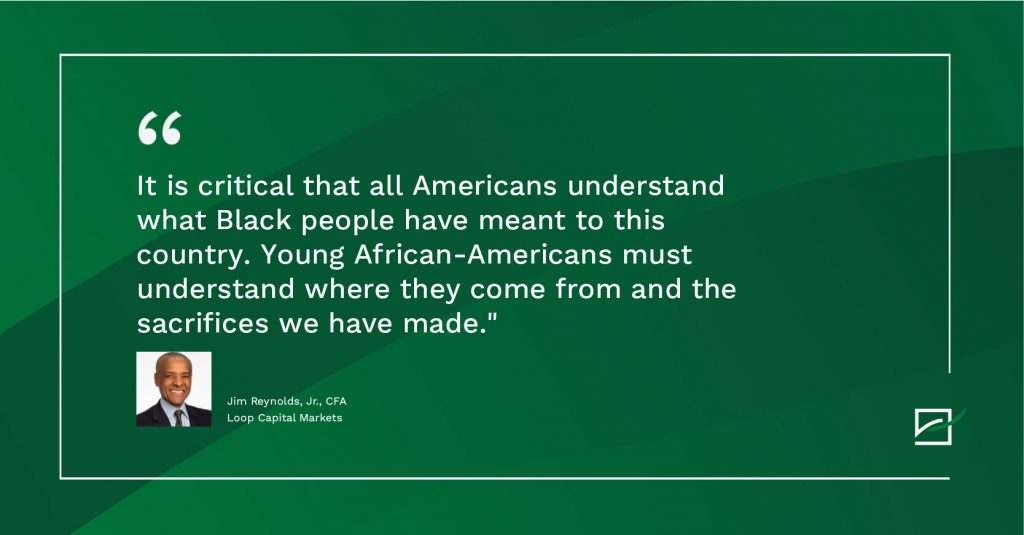 Learn more about Loop Capital's commitment to diversity & inclusion at the links below.