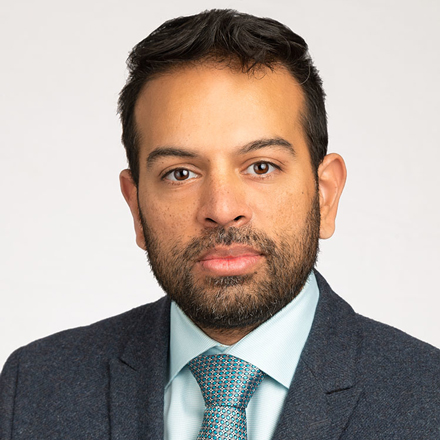 Prakash Ramani is head of Loop Capital's Healthcare Investment Banking Group, and is responsible for the firm's healthcare practice, which includes, capital raising, advisory and consulting.
Mr. Ramani joined Loop Capital Markets in August 2006 to help lead the Healthcare Investment Banking Group. He is responsible for the growth and development of healthcare platform that now delivers capital markets, financial consulting, and equity research to the Firm's valued clients.  Mr. Ramani's experience includes over 20 years of healthcare and financial services experience.
He has an M.D. from Drexel University, an M.S. in Healthcare Administration from Rush University Medical Center  ("RUMC").  His master's thesis concentrated on interest rate derivative usage by healthcare entities.  He has conducted several years of basic science research at the University of Illinois Chicago and the Medical College of Pennsylvania (now Drexel University).  Mr. Ramani is a published author in The Journal of Healthcare Finance, Healthcare Financial Management Association, Clinical and Experimental Immunology and Journal of Investigative Dermatology.
Since joining Loop Capital he has helped over 50 unique healthcare entities come to market with over $40 billion in capital raising activity.  His clinical, research and operations background has allowed Loop Capital to bring non-traditional healthcare businesses to market:  proton therapy, osteopathic medical schools, behavioral therapy, micro-hospitals.
Speaking engagements:
National Association of Proton Therapy Conference 2019 – Bond Financing for Proton Therapy Centers: What Investment Banks are Looking for in a Project
Notable interviews: