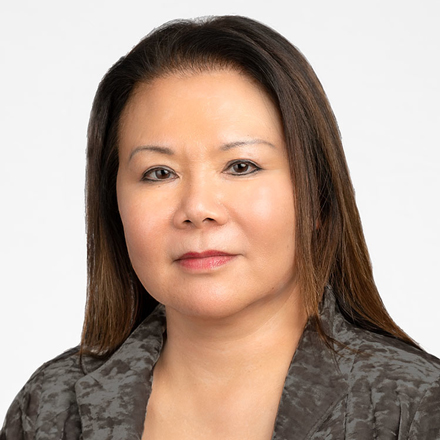 Rita Ho is head of Short-Term Municipal Securities at Loop Capital.
Ms. Ho has over 25 years of experience in her role and is responsible for managing a growing portfolio of tax-exempt and taxable securities.
Ms. Ho came to the firm from J.P. Morgan, where she served as head of the short-term municipal securities desk for five years. In that role, she managed all J.P. Morgan short-term products, including auction rate notes, variable rate demand notes, competitive and negotiated notes, as well as derivative products such as tender option bonds. Previously, she was a trader and salesperson in tax-exempt securities.
Ms. Ho holds an MBA in Finance and Economics from the University of Chicago, an MS in Statistics from Emory University and a BS in Mathematics and Far East Asian Studies from George Washington University. She holds 7, 53 and 63 licenses.