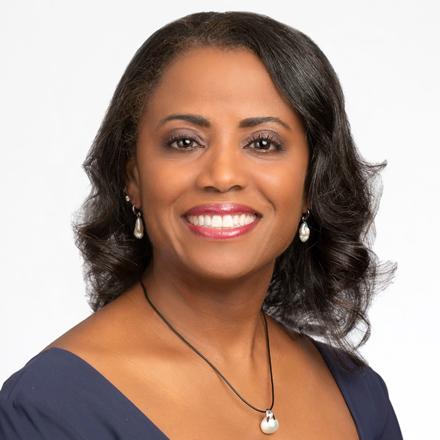 Sidney Dillard is head of the Corporate Investment Banking Division at Loop Capital.
In addition to managing the corporate team at Loop Capital, Ms. Dillard is responsible for relationship management and the team's business development efforts with corporations across all areas of the firm, including bond underwriting, initial public offerings, at-the-markets, share repurchase, private institutional capital raising and mergers & acquisitions advisory. Ms. Dillard serves on the firm's Management Committee and Fairness and Valuation Committee.
She has over 35 years of experience in financial services, encompassing a long tenure at The Northern Trust Company, where she was a Senior Vice President and Division Manager responsible for commercial banking, treasury management, retirement plan custody and investment services for large corporations.
Outside of Loop Capital, Ms. Dillard is heavily involved with various professional and nonprofit organizations. She is board chair for the Girl Scouts of Greater Chicago and Northwest Indiana and Muntu Dance Theatre of Chicago; she is a board member for The Chicago Network, The Economic Club of Chicago, IFF (a CDFI) and Window to the World Communications, Inc. (PBS affiliate: WTTW and WFMT). She is on the board of directors for Health Care Service Corporation (a mutual legal reserve company) and Hennessy Capital Investment Corp. VI (NASDAQ: HCVI). As well, she serves on the Obama Foundation Inclusion Council.
Ms. Dillard received a Masters of Management in Finance, Marketing and Management from Northwestern University's Kellogg Graduate School of Management and a Bachelor's of Arts in Economics from Stanford University.
She holds 7, 24, 63 and 79 licenses.